Toyota Celebrates Grand Opening of Plano Headquarters in Texas
After years of growth and expansion, Toyota is now settling into its new headquarters situated in North America. Toyota Motor North America, Inc. (TMNA) officially opened its new headquarters in Plano, Texas on the 6th of July. This opening was noticed by leaders all across the state. Governor Greg Abbott also attended this grand opening and called this Toyota's move a symbol of Texas economic growth. "We have created an architecture for the state of Texas that has served as a magnet that's been attracting companies from the west coast to the Lone Star state right and left," Governor Abbott said.
For the celebration, cutting a traditional ribbon wasn't going to do so the company looked for another way to celebrate this big event and the architecture of its new headquarters.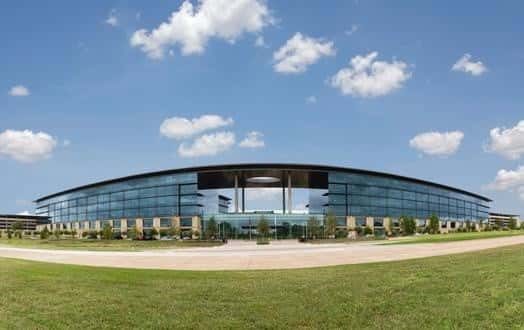 Vertical dance group Bandaloop descended from the main building known as Oculus. For Toyota, natural light is one of the priorities at their new headquarters because it promotes environmentally friendly practices.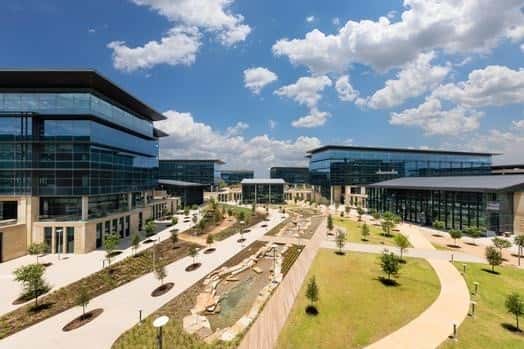 "The opening of our new headquarters in Plano is an extraordinary next step in Toyota's 60-year journey in the United States," said Jim Lentz, CEO of Toyota in North America. "With team members from four different companies together in one campus location, we believe this will inspire greater collaboration, innovation, and faster decision making as we turn to and lead the future of mobility, all with an eye on our customers."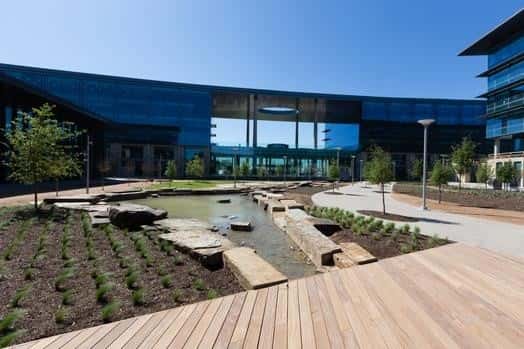 For this grand opening Toyota received a written statement from the White House, which was signed by the President.
Lentz added, "We appreciate the support from President Trump of our continued commitment to investing in the U.S. and sustaining American jobs."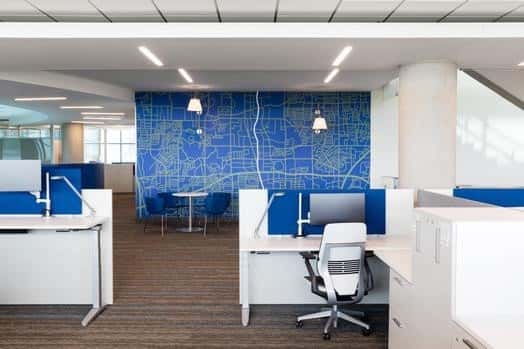 Three years ago Toyota announced its ''One Toyota'' project and since then, the company has invested about $1 billion on the project. This is a whole new 100-acre corporate campus in Plano. Due to this project, thousands of members, together with their families moved from Kentucky, California, and beyond to North Texas. Furthermore, Toyota built two more main buildings which are planned to be opened by the end of July.
"We're going to be quicker to market. We're going to respond much quicker to what our customers are telling us they want in vehicles," Toyota Motor North America CEO Jim Lentz said at an executive round table.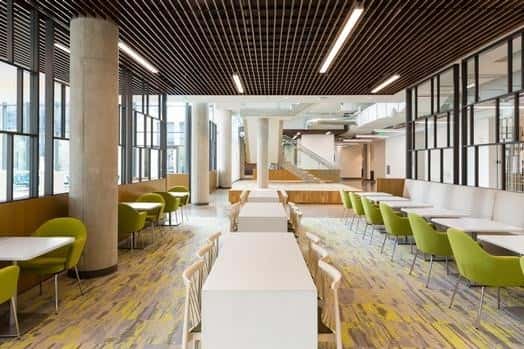 This year Toyota is celebrating its 60-year anniversary in the United States. They have been a part of America's cultural fabric for a long time. Toyota has also announced that they will spend $10 billion in the U.S. over the next five years. This includes improvements to its already existing manufacturing facilities in Plano headquarters. There will be jobs for up to 4,000 Toyota team members in Plano, in addition to the employees who already chose to move.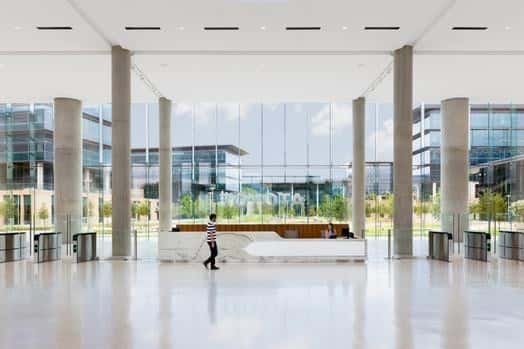 They will hire 1,000 new team members from local talents and elsewhere. More than 90 percent of the new employees for positions in Plano have come from the North Texas market.
"The greatest resource we have here in the Lone Star State is our highly-skilled workforce that draws global businesses like Toyota to Texas every day," said Governor Greg Abbott. "The 4,000 jobs added and Toyota's impressive new facility are proof of the remarkable momentum of Texas' continuing economic expansion. I am proud that Toyota is expanding here, and I thank them for their commitment to being an important part of our Texas community."
There are seven buildings with a large central courtyard. This central courtyard is intended for social functions that include fitness, dining and conference facilities.
This location of the new headquarters became a very important point. It provides easy access to the company's midwestern plants in addition to being an area that offers the employees a high quality of life.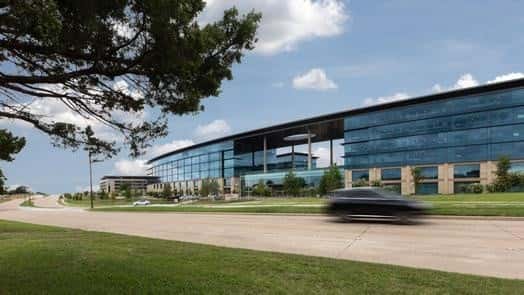 "Texas is all about community, and we explain that to people, and they think it's just kind of a sales job until they actually get here," Lentz said. Toyota is still looking for hundreds of more workers.
"And the type of jobs we're hiring: IS jobs, quality engineering jobs, accounting and finance jobs, and sales and marketing positions," Lentz said.
Toyota showed its commitment to sustainability with consideration for the environment, and its goal is to achieve LEED Platinum certification from the U.S. Green Building Council.
"Our new campus has fun, unexpected, and even playful features that reflect our commitment to be a world-class leader in innovation with state-of-the-art facilities and cutting-edge technologies," said Doug Beebe, general manager of real estate and facilities for Toyota Motor North America. "It also is a great example of Toyota's commitment to environmental sustainability. Because of its architecture, its central location, and the lively, flourishing community around it, we can share ideas and make great things happen here. We are proud of this campus because we have designed it to allow team members to get out of their office space and come together. And, that's really the spirit of One Toyota."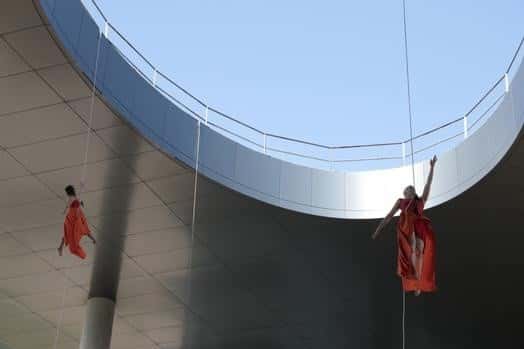 The professionals who led the project consisted of a host of Dallas-based firms: KDC Real Estate Development & Investments to develop and build the campus, architect Corgan Associates to design the campus, and Austin Commercial to manage the construction.
There were 300 guests, including speakers Jim Lentz, Plano Mayor Harry LaRosiliere, and other Toyota and other local government representatives.
"We are so pleased to finally welcome all of Toyota's team members to Plano and celebrate the opening of this wonderful new facility," LaRosiliere said. "Toyota has already proven to be a great corporate citizen and neighbor, and we look forward to the continued impact it will have not only on Plano, but on the whole North Texas region." Guests were welcomed with the vertical dance group Bandaloop and the local Plano Symphony. Celebrity chef Dean Fearing was in charge of the dining experience. Tours of the new campus were also organized during the evening's activities.
2017 TMNA Headquarters Grand opening Fast Facts Video:
http://pressroom.toyota.com/video_display.cfm?video_id=34481
2017 TMNA Headquarters Grand opening – BANDALOOP
http://pressroom.toyota.com/video_display.cfm?video_id=34501
2017 TMNA Headquarters Grand opening – Journey
http://pressroom.toyota.com/video_display.cfm?video_id=34500