Large Waved Flag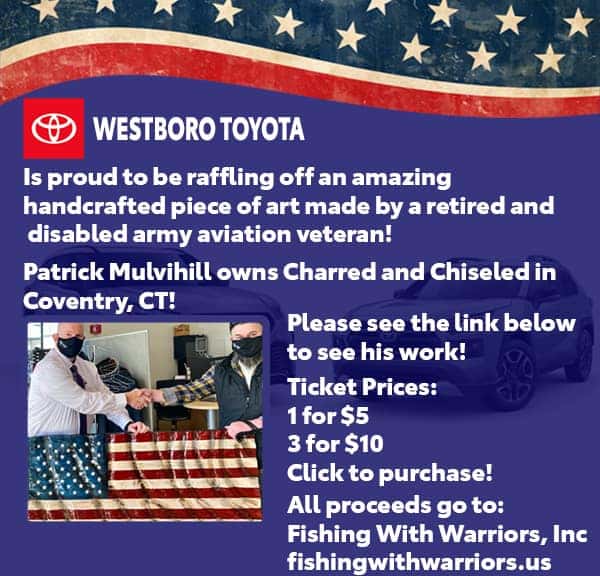 Westboro Toyota is proud to be raffling off an amazing handcrafted piece of art made by a retired and disabled army aviation veteran.
Patrick Mulvhill owns Charred and Chiseled in Coventry, CT!
Please see the link below to see his work:
Ticket Prices:
1 for $5
3 for $10
Click to purchase!
All proceeds go to Fishing With Warriors, Inc (www.fishingwithwarriors.us)